#9 White ULTRA Circuit [S]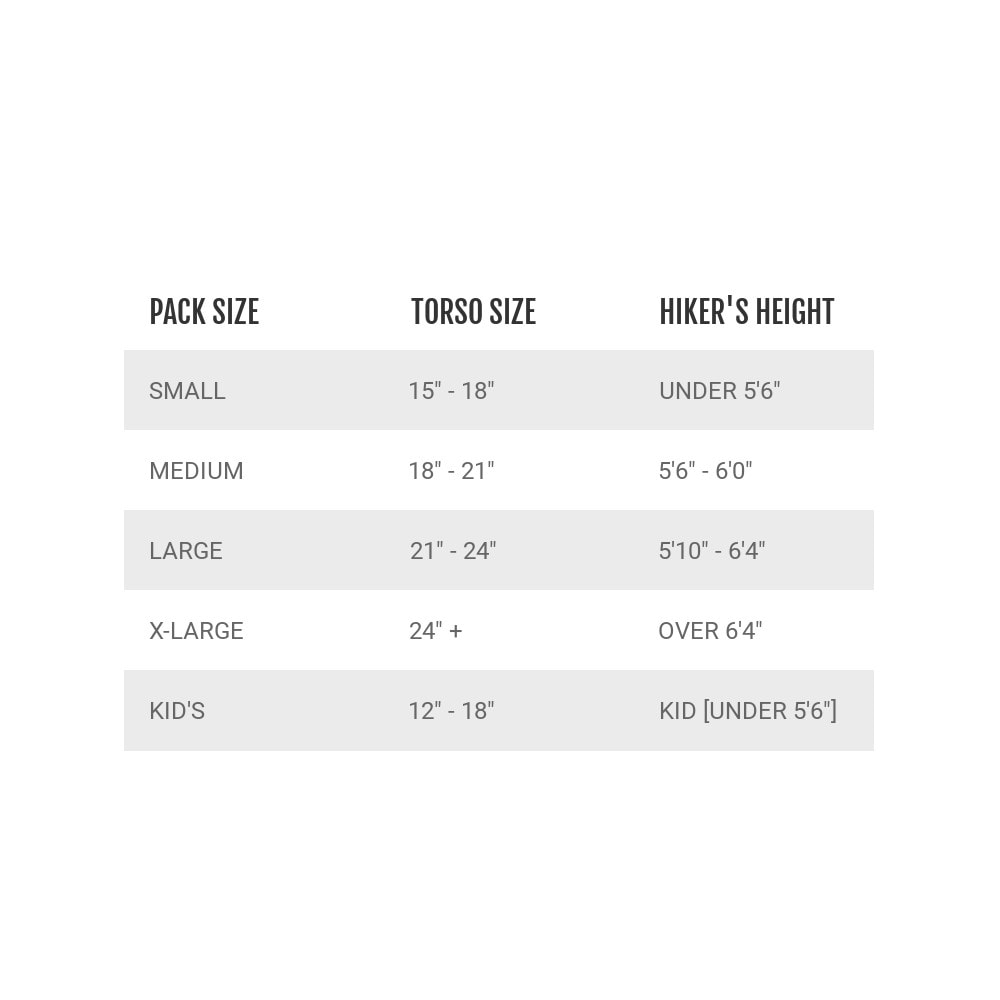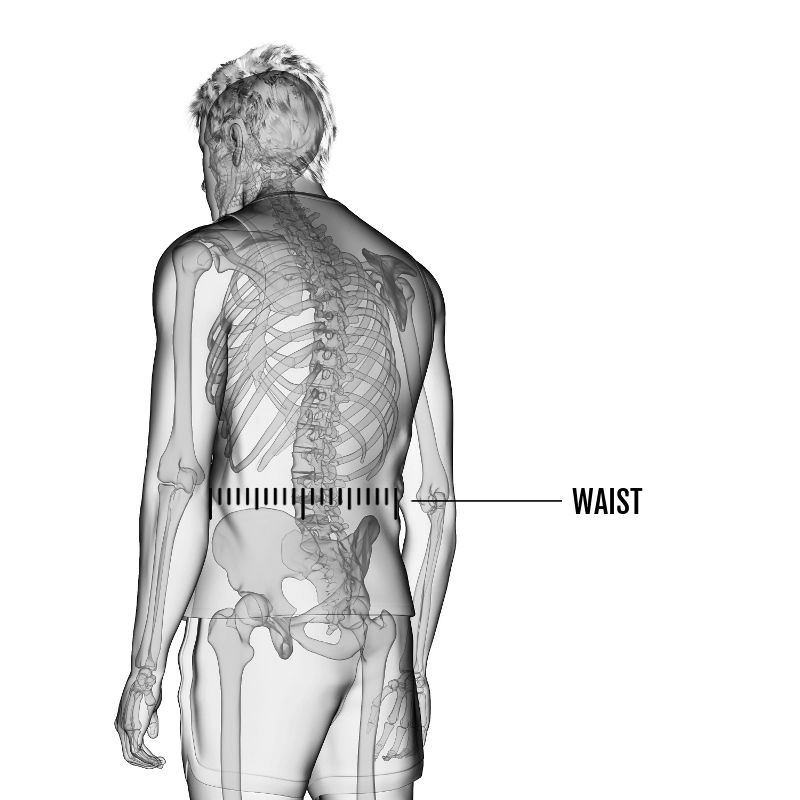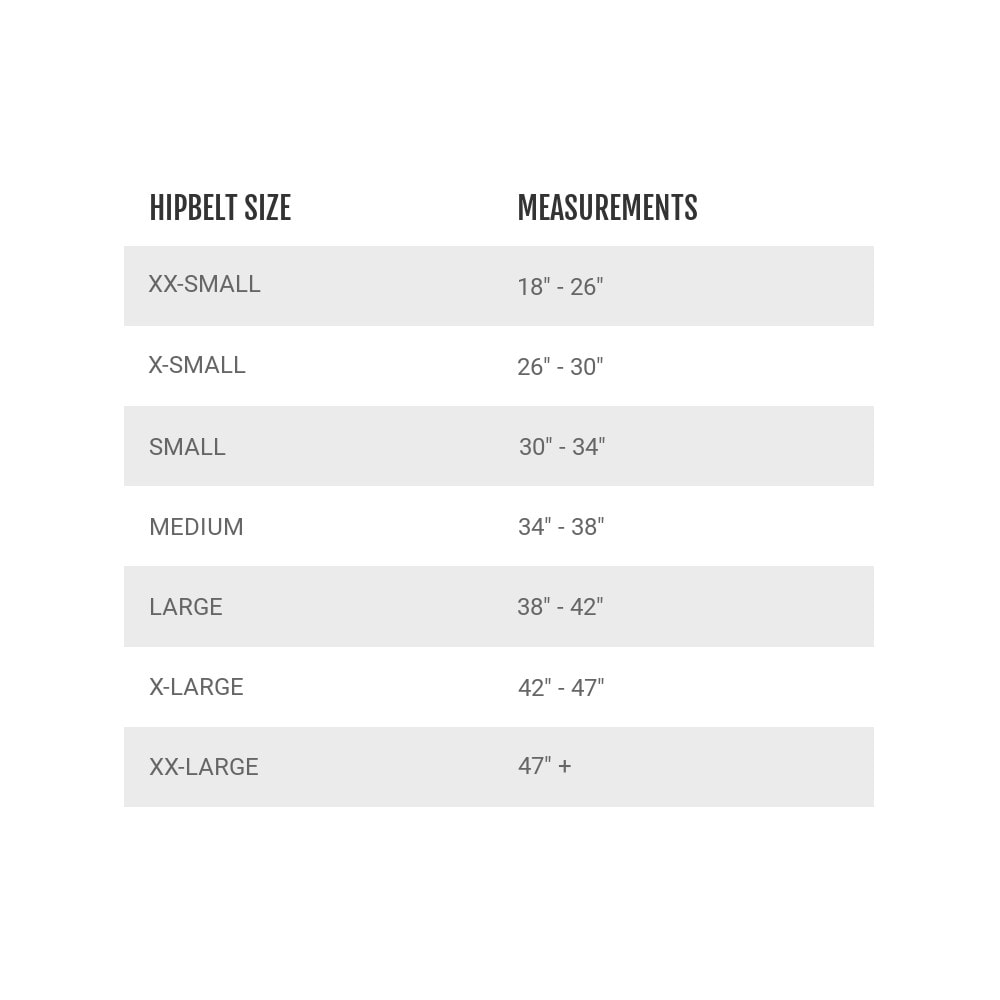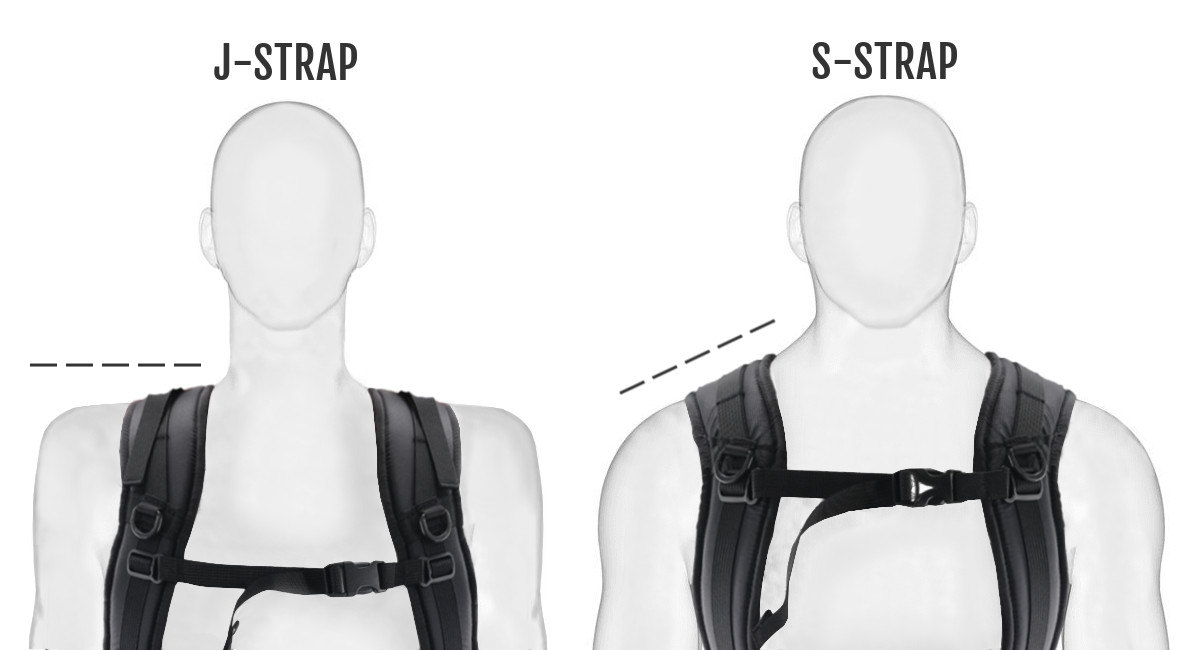 Standing upright, tilt your chin to your chest.
Locate your C7 Vertabra—the large lump at the base of your neck.
With flexible tape, measure down the length and natural curvature of your spine to your iliac crest/ the top of your hipbone.
This measurement in inches is your torso length.
TIP: If you're between 2 sizes, order the smaller size. Still not sure? Contact us.
We've found most people in these height ranges fall into these torso/pack sizes. That being said, it is always best to measure your torso using the guide above.
If you have questions, or your torso size doesn't seem to make sense for your height, please contact us.
Use the following method to determine your hipbelt inches, then head to Step 4 to see the hipbelt size you need.
MEN
Pant Waist Size + 2".
WOMEN
CURVY HIPS: Smallest part of your waist + 5".
STRAIGHT HIPS: Smallest part of your waist + 3".
KIDS
Smallest Part of waist + 2".
Find the hipbelt measurement you calculated in Step 3 on the chart. That will be your hipbelt size.
TIP: If you are on the outer edge of a size, order the larger size. [ Ex: If you are 38", you will notice 38" is the last number of the Medium Hipbelt and the first number of the Large Hipbelt. You would want to order a Large.]
The downward slope of your shoulder profile usually determines strap preference. You can assess your shoulder slope profile by looking in a mirror or having a friend look at the angle of your shoulder from the base of your neck to your shoulder point. 
If there is relatively little or no downward slope, you have what is referred to as flat or squared shoulders.
If there is a noticeable downward slope, you have what is referred to as standard or sloping shoulders.
J STRAPS
J-straps are the traditional straight straps. They are best suited for people with flat or square shoulders, as their flat shape provides better surface contact and less rub.
S STRAPS
S-straps contour body curves. They are best suited for people with standard or sloping shoulders, as their contoured shape better hugs your shoulder slope.
TIP: If you have a short torso but a larger upper body, you may need a slightly longer strap. If you are very large in the upper body, you might need XL shoulder straps. Contact us, and we would be happy to make these customizations so your pack is comfortable and fits well.
Just in time for Christmas, we're selling Custom Return Packs at a discount!
Custom Return Packs are customized packs that were ordered and returned, or custom prototype packs that never left the shop. They are in "Like New" Condition and are sold as is. Please review the pack specs below carefully, as all Custom Return Packs are FINAL sale.
MODEL: Circuit
TORSO SIZE: Small
SHOULDER STRAPS: S-Straps
MATERIAL: ULTRA Fabric with ULTRA Stretch Mesh
COLOR(S): White with Black ULTRA Mesh and trim
DESCRIPTION: This Circuit is made from White ULTRA fabric and ULTRA Stretch Mesh. White embroidered logo on Front Mesh Panel. Black trim on pockets. Black Shock Cord. See full ULTRA Circuit Description + Features here.

MADE IN THE U.S.A.
MORE GEAR
GEAR FOR EVERY ADVENTURE