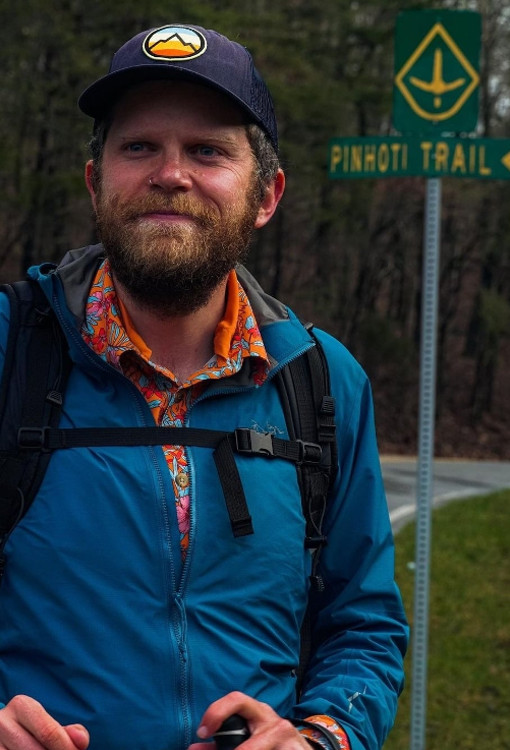 Carl "Professor" Stanfield
Carl "Professor" Stanfield is on a mission to hike 11,000 miles this year.
An accomplished thru-hiker, he's already completed the Appalachian Trail and Pacific Crest Trail respectively. But for his 30th birth year Carl figured now was as good a time as any to really get after it and try to do something few could even think up, much less try to achieve.
We got the opportunity to interview Carl and find out why on Earth anyone would ever want to put themselves through that.
Profile
NAME: Carl "Professor" Stanfield
AGE: 30.
BIO: I grew up in a little town outside of Knoxville, Maryville, Tennessee. I got into the outdoors from family camping trips as a kid and summer camp experiences from childhood through college. I studied Wilderness Leadership and Experiential Education, as well as Music, at Brevard College in Western North Carolina. After I graduated in 2015 I moved to Leavenworth, Washington where I worked as Program Director of a small camp for two and a half years. I went on to thru hike the AT and PCT in 2018 and 2019, then spent the last couple years managing a local outdoor store in Birmingham, Alabama.
The Interview
ULA: What got you into thru-hiking?

CARL: I had the AT in the back of my head for years before I ended up going for it, but I'd never seriously considered it until the stars sort of aligned for me. At the end of 2017, there was a day where I moved out of my house, left my old job, was dumped by my girlfriend, and had my next job fall through all on the same day. I had been saving money to move to Seattle, so instead of doing that, I had the complete freedom to set out on a thru hike instead. That loss of so many parts of my life and really identity at the time ended up being one of the best things that's ever happened to me.
ULA: Have you thru-hiked before?
CARL: Yep! I thru hiked the AT in 2018 and the PCT in 2019. Before that though I did a 21-day expedition as part of my college program in Western North Carolina, Brevard College. It was sort of like a mini thru-hike and prepared me extremely well for thru-hiking.
ULA: What did you do to prepare for the CYTC?
CARL: I did some trail running this year to keep my body in decent shape, but I figured most of the conditioning would come while on trail. I knew I'd be starting with about 1,400 flat miles through Florida and part of Alabama so any actual hiking training wouldn't even necessarily be all that advantageous. My biggest preparation efforts were used building mental fortitude for the year. I spent so much time thinking and planning this trip over 2021 that it's become part of my daily thoughts, and I firmly believe that if something takes me off trail this year, it at least won't be because I'm done trying. I'm very ready to embrace pain and difficult elements this year.
ULA: What made you want to hike 11,000 miles in a single year?
CARL: One of my favorite elements of my AT and PCT thru-hikes was seeing how far I could push myself. Those were both extremely social hikes, but there were weeks of each where I found myself hiking alone, and during those periods I found myself testing my limits and thoroughly enjoying what I found. This inspired me to believe that I just might be one of those people crazy enough to consider hiking the Calendar Year Triple Crown. As I researched how others had succeeded in the feat, I discovered they typically did so in 8-9 months. So then I wondered, what else could you hike in a calendar year, and then what's the most someone has hiked in a calendar year? I figured if I'm going to go big, I may as well go all the way big and attempt something that would make my endeavor unique. The largest mile tally I could find in a calendar year was by Cam "Swami" Honan, a number around 10,300. As a fan of round numbers, I decided to set out for 11,000. The math works out to just over 30 miles a day this year, another number I like as I will be turning 30 at the end of the year. 30 miles a day for my 30th year of life.
ULA: How do you stay motivated with that kind of undertaking?
CARL: One of the things I find most helpful for motivation is having things to look forward to in the short term: a friend to stay with, a cool hostel to check out, a restaurant where I can gorge myself. There is rarely a period longer than 2-3 days where there isn't something exciting on the horizon to break up the miles.
ULA: Tell us about this 11,000 mile hike, what does it all entail?
CARL: The quick rundown is that I'll be attempting the Calendar Year Trip Crown, going border to border on all 3 trails, and then also adding other trails to pad the miles. This breaks down into 4 parts.
1) Eastern Continental Trail from Key West to Canada ~4,000 miles: January 1-late May. This route starts at the southernmost point of the lower 48 in Key West with a 200 mile road walk to the start of the Florida Trail. The Florida Trail goes to the Alabama border, and another 200ish mile road walk connects to the Pinhoti Trail. I then used a road walk to get to Amicalola Falls and begin the AT. After Katahdin I'll take the most direct route to get to the Canadian border, which should be less than 100 miles.
2) Pacific Crest Trail, Mexico to Canada, ~2,650 miles: Late May-Early August.
3) Continental Divide Trail, Canada to Mexico, ~2,750 miles: Early August-Early November.
4) Mountains to Sea Trail to Springer Mountain, ~1,600 miles: Early November-Late December. I will start on the East Coast and hike west across North Carolina to complete the 1,175 mile Mountains to Sea Trail. I will then hike north from the western terminus of the MST to the northern terminus of the Benton MacKaye Trail. I'll hike south on the 290 mile BMT so that I finish my journey at Springer Mountain, where my thru-hiking career began. Along the way I'll also out and back the northern 40 miles of the Pinhoti Trail, which I skipped earlier in the year in favor of the road walk that got me to Amicalola Falls quicker than the traditional Eastern Continental Trail route.
ULA: Any tips for people that might want to hike it?
CARL: The most helpful thing for me so far has been squeezing in rest without taking full days off. I've found I can recover pretty well without having to take full zero days. I've found I can get in a 20-25 mile day and be done by 3 or so in the afternoon. I'll then spend the evening off my feet followed by a good 8-9 hours in a real bed and wake up feeling really fresh in the morning. I think it's not so much about doing exactly 30 miles every day as it is creatively getting in the rest I need. Two 35 mile days "earns" a 20 mile day, three 40 mile days earns a zero, that sort of thing.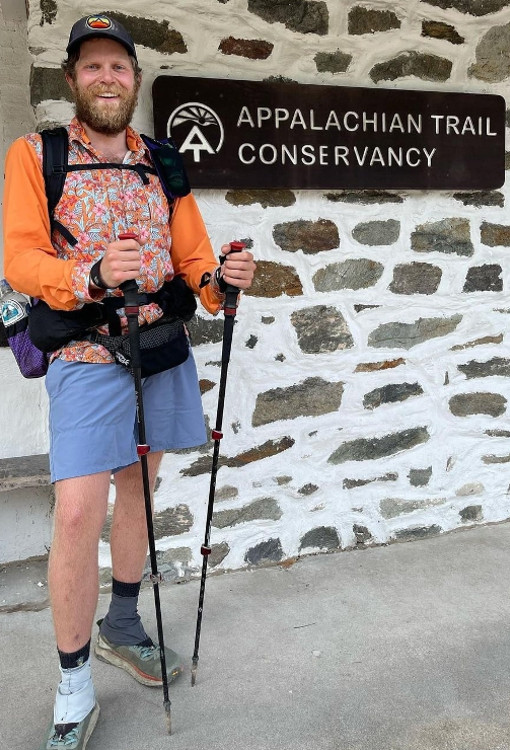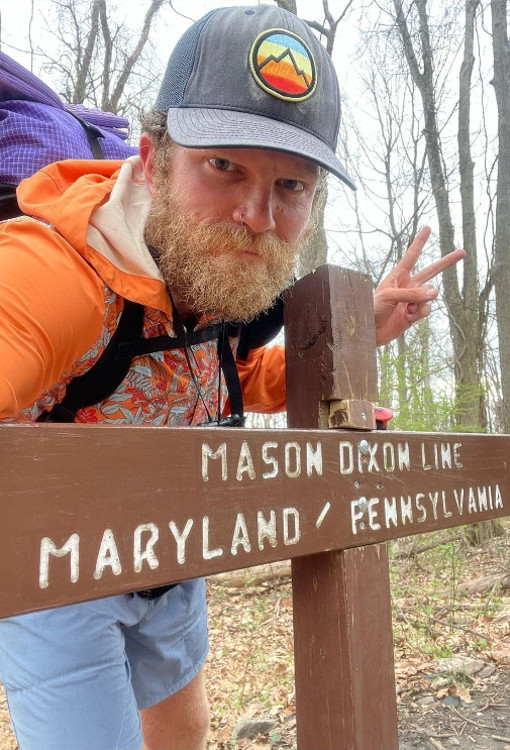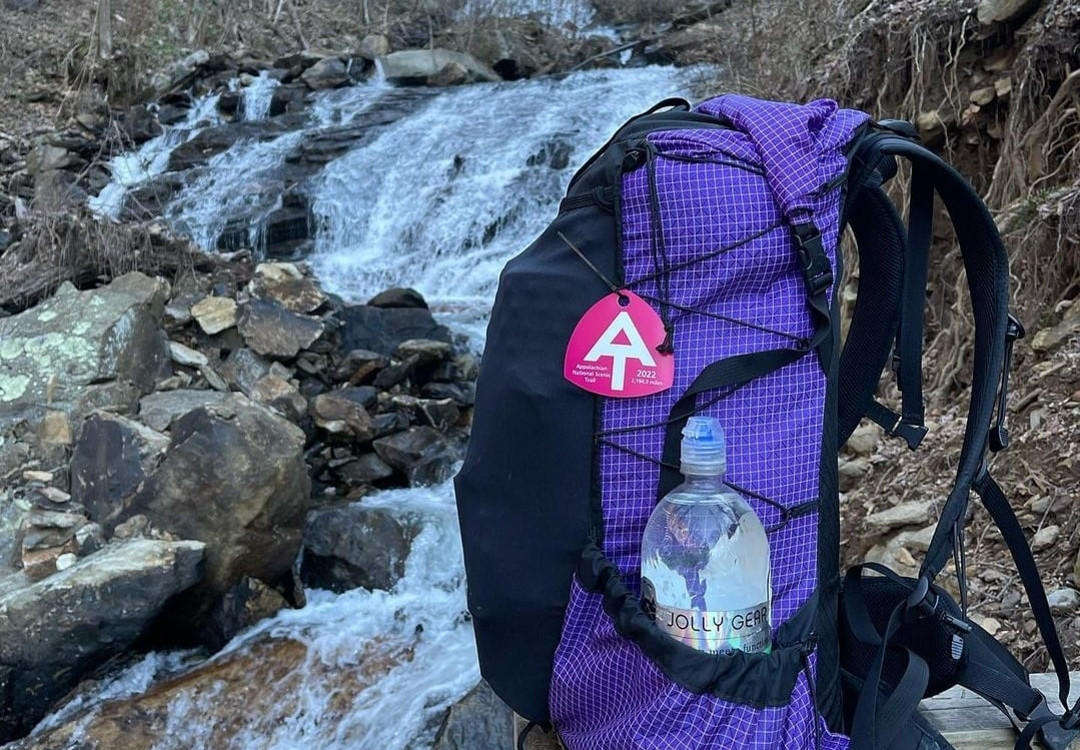 ULA: How many miles per day do you average?
CARL: The goal for the year is 30 miles a day, but it's rarely exactly 30. I'll do a few bigger days and then take a more restful short day. So far my average is more like 27-28, but I plan on doing more consistent days in the mid 30s out west to make up for the time I've spent these first few months getting my body in shape.
ULA: Do you have your zero days pre-planned out?
CARL: Mostly! I took my first 2 zero days the second weekend in March when I got to Knoxville, TN where I grew up. Conveniently, this was right about the 2,000 mile mark and the halfway point of the first leg of the trip. I plan on taking 2 zero days between each trail to travel and rest a bit as well. I may or may not take zero days during the other trails. If I can push enough longer days (40ish miles) I figure I'll "earn" an extra zero or two, otherwise I'll keep the pace around 30 and get my rest in on shorter days every once in a while.
ULA: What's been the hardest part of this challenge so far?
CARL: The first four days of walking through the Keys were extremely difficult. My body wasn't in the shape I wanted it to be, the humidity and the heat beat me down, and the pavement destroyed my feet. Each of those first four days I went to bed not sure if I'd be able to walk the next day. But each night I slept hard and was able to keep it up until my body kind of caught up to what my mind wanted it to do.
ULA: What's been your favorite part?
CARL: My favorite part so far has definitely been getting to the AT. There's just nothing quite like the buzz of excitement in the air in the first few hundred miles of many people's first long distance hiking trail. Experience levels are all over the place (as are pack sizes) but everyone on the trail is pushing themselves like they've never pushed before and people of all ages are experiencing a new type of freedom. As an AT veteran it's just as exciting as the first time but in a completely different way. When I got to Neel Gap, I sat outside and enjoyed just being a fly on the wall watching new hikers plan their first zero days and learn from their pack shakedowns. It's just a really special experience.
ULA: What are you most excited about?
CARL: For the first two months, all I could think about was the AT. I'm loving being back and having a great time, but now that I'm on this trail, I'm feeling myself getting excited about the PCT. I really enjoy re-hiking miles I've done in different weather in different seasons with different people. Now that I've had a taste of that here on the AT, I'm already looking forward to a similar nostalgia out west in a few months.
ULA: What's your go-to trail meal?
CARL: My tried and true classic backpacking meal is absolutely the Ramen Bomb. I make mine with ramen, instant potatoes, cheese, and hot sauce. It's cheap, it's filling, it's hiker trash dining at its best.
ULA: Any take aways that will carry over into normal life?
CARL: Man I hope so. My biggest challenge from my previous thru-hikes has been finding ways to bring the mental clarity I experience while thru-hiking back into my normal life after the trail. In the past I've found myself falling quickly back into less than healthy mental and physical practices much quicker than I would've liked. I'm hoping that spending a year living this peaceful life will lend itself better to transitioning more healthily back into normal life.
There's just nothing quite like
the buzz of excitement in the air
in the first few hundred miles of many people's first long distance hiking trail. Experience levels are all over the place (as are pack sizes) but everyone on the trail is pushing themselves like they've never pushed before and
people of all ages are experiencing a new type of freedom
.