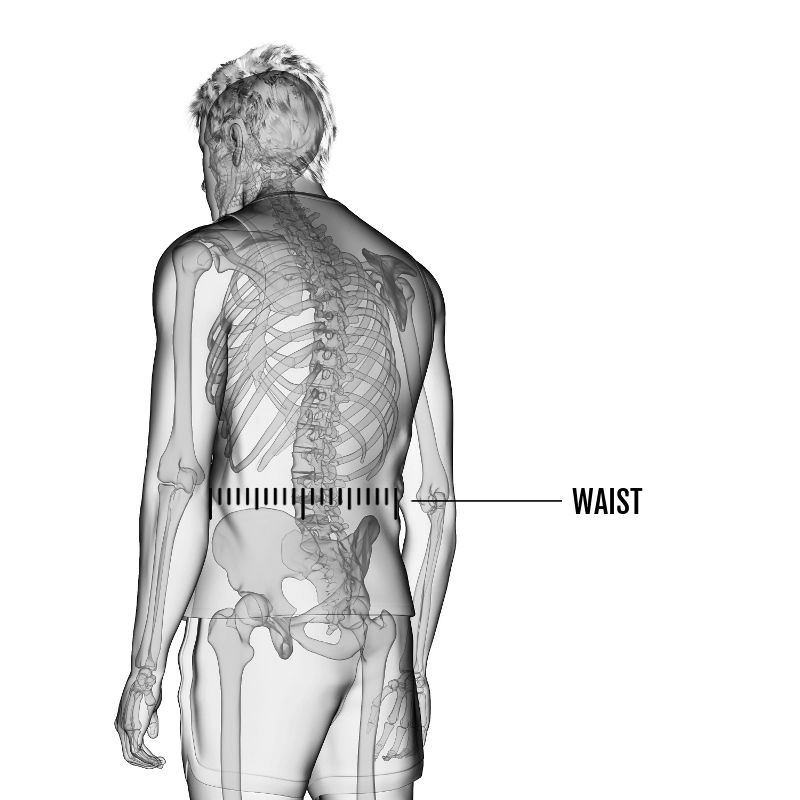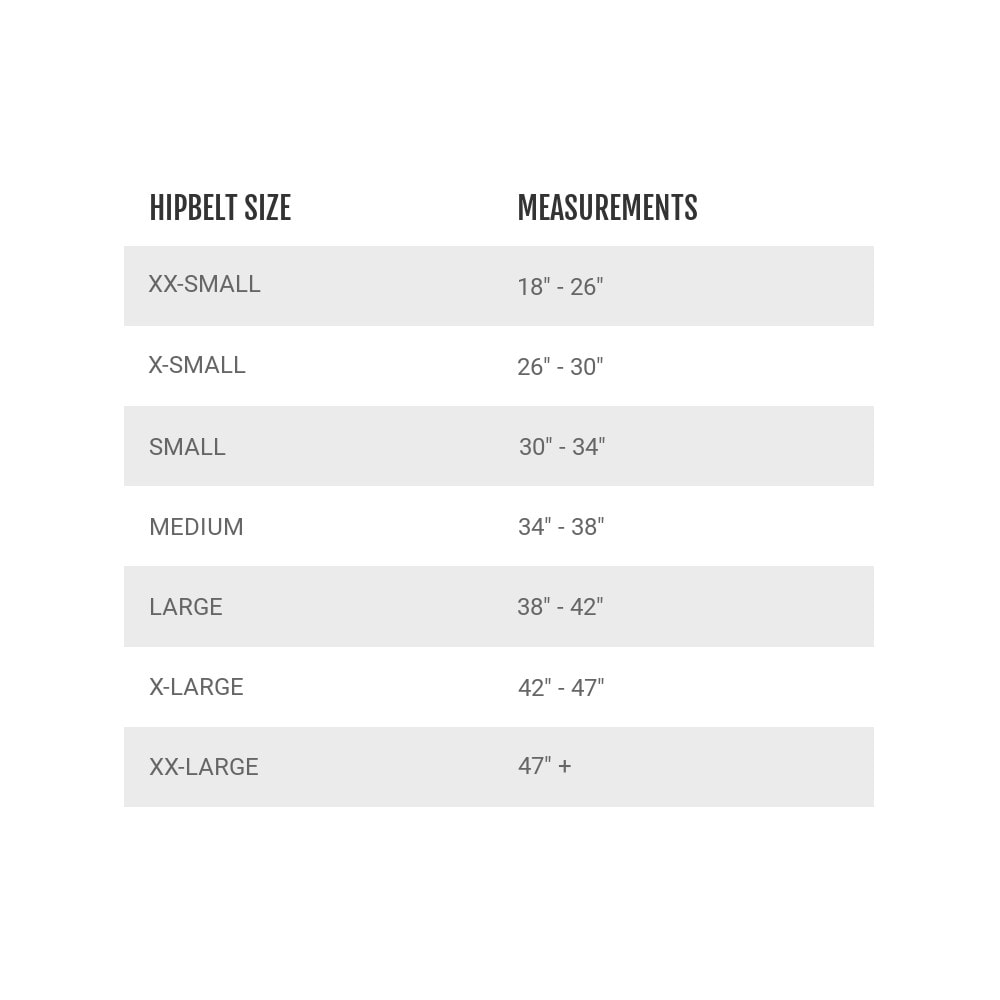 Use the following method to determine your hipbelt inches, then head to Step 4 to see the hipbelt size you need.
MEN
Pant Waist Size + 2".
WOMEN
CURVY HIPS: Smallest part of your waist + 5".
STRAIGHT HIPS: Smallest part of your waist + 3".
KIDS
Smallest Part of waist + 2".
Find the hipbelt measurement you calculated in Step 3 on the chart. That will be your hipbelt size.
TIP: If you are on the outer edge of a size, order the larger size. [ Ex: If you are 38", you will notice 38" is the last number of the Medium Hipbelt and the first number of the Large Hipbelt. You would want to order a Large.]

MADE IN THE U.S.A.
Gained weight? Lost Weight? Bear gnaw on your hipbelt looking for those tasty, tasty trail bars? No worries, our removable hipbelts are easily installed to replace your current belt. If you just need to replace the belt straps, we sell Regular Belt Straps w/ Buckles as well. Replacement hipbelts are compatible with all framed packs and the pass through CDT and Photon.
Replacement Hipbelts are available in ULTRA, X-Pac, and Robic fabrics to match your pack. Replacement ULTRA and X-pac hipbelts have water-resistant YKK zippers.
To determine which sized hipbelt you need, see the "Hipbelt Size Guide."
MATERIALS: 400D Robic/ULTRA/X-PAC, Webbing, YKK Zippers, Plastic.
COLOR(S): Black.
AT A GLANCE
WEIGHT: 8 OZ | 226.8 GM *
* Listed weight is for a size medium.
✓ Circuit
✓ Catalyst
✓ Camino
✓ CDT
✓ Epic
✓ Kid's Spark
✓ Kid's Circuit
✓ Ohm
✓ Photon
MORE ULA PARTS
PARTS FOR EVERY ADVENTURE