Replacement X-Pac Hipbelt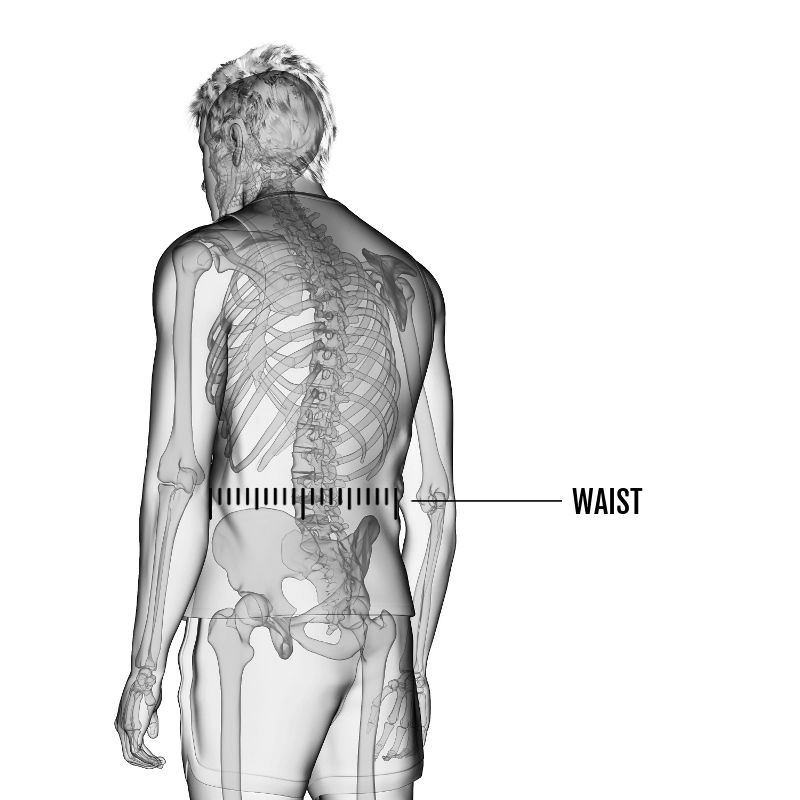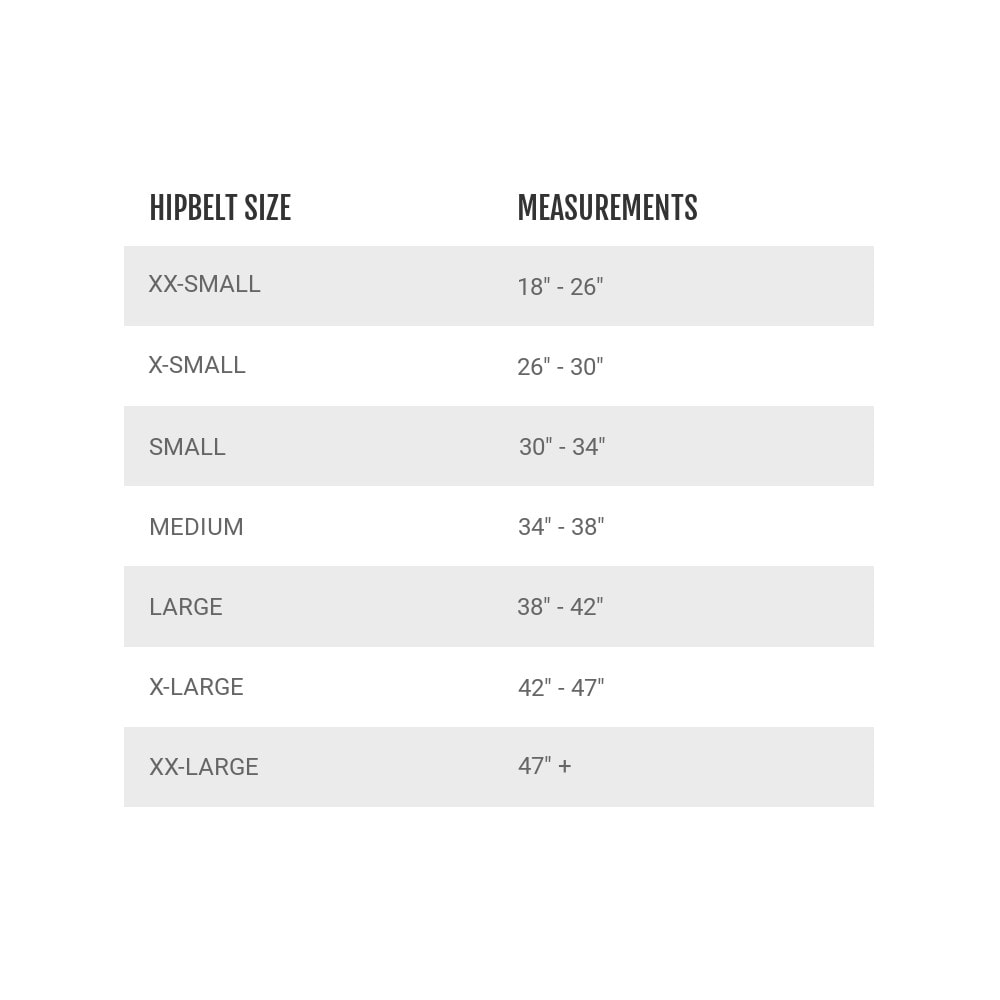 Use the following method to determine your hipbelt inches, then head to Step 4 to see the hipbelt size you need.
MEN
Pant Waist Size + 2".
WOMEN
CURVY HIPS: Smallest part of your waist + 5".
STRAIGHT HIPS: Smallest part of your waist + 3".
KIDS
Smallest Part of waist + 2".
Find the hipbelt measurement you calculated in Step 3 on the chart. That will be your hipbelt size.
TIP: If you are on the outer edge of a size, order the larger size. [ Ex: If you are 38", you will notice 38" is the last number of the Medium Hipbelt and the first number of the Large Hipbelt. You would want to order a Large.]

MADE IN THE U.S.A.
Our replacement X-Pac hipbelt is just like our regular hipbelt, only made with waterproof X-Pac material and water resistant YKK zippers. So if you've gained weight, lost weight, or a bear's gnawed on your hipbelt looking for those tasty trail bars, you can replace your hipbelt and no one will ever know. Our removable X-Pac hipbelts are easily installed to replace your current belt. If you just need to replace the belt straps, we sell Regular Belt Straps w/ Buckles as well.
To determine which sized hipbelt you need, see the "Hipbelt Size" guide.
MATERIALS: X-Pac, Webbing, Water-resistant YKK Zippers, Plastic.
COLOR(S): Black.
AT A GLANCE
WEIGHT: 8 OZ | 226.8 GM
* Listed weight is for a size medium.
✓ Circuit
✓ Catalyst
✓ Camino

✓ CDT

✓ Epic
✓ Kid's Spark
✓ Kid's Circuit
✓ Ohm

✓ Photon

✓ X-Pac Circuit
MORE ULA PARTS
PARTS FOR EVERY ADVENTURE