What Torso Size is My Pack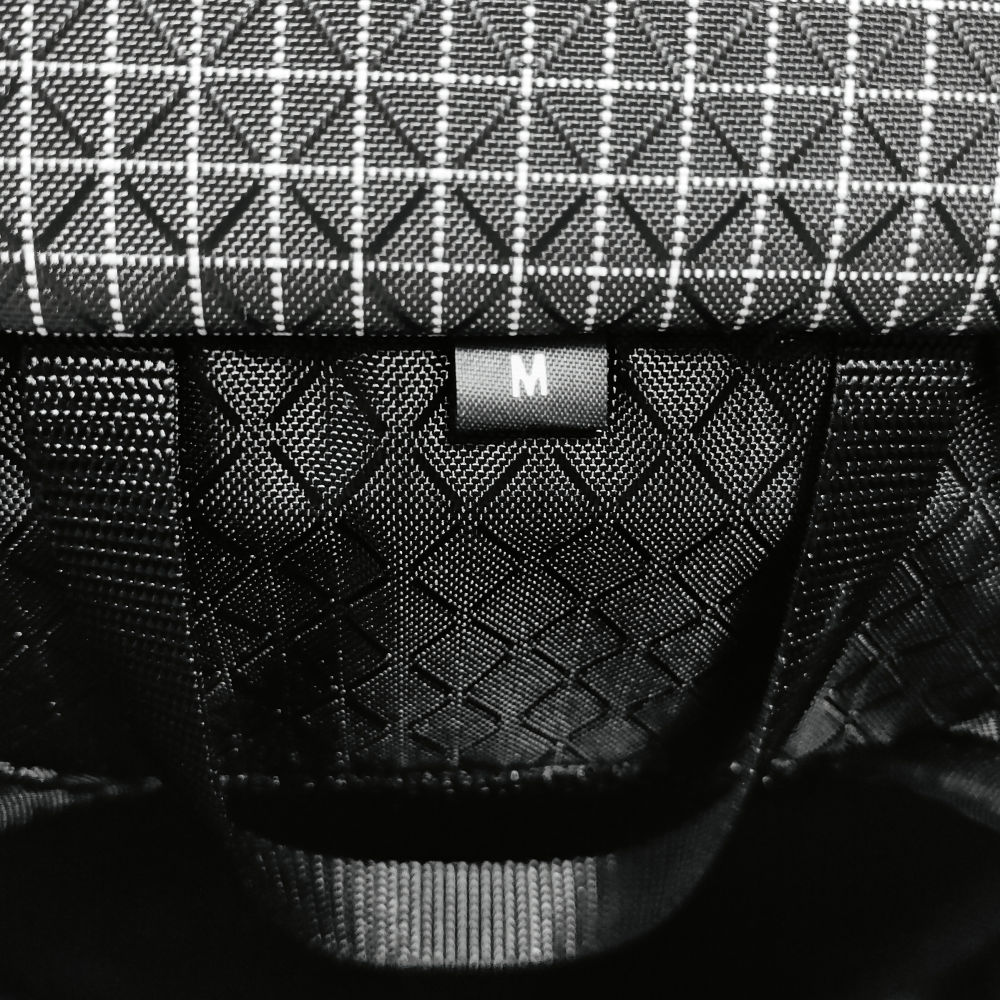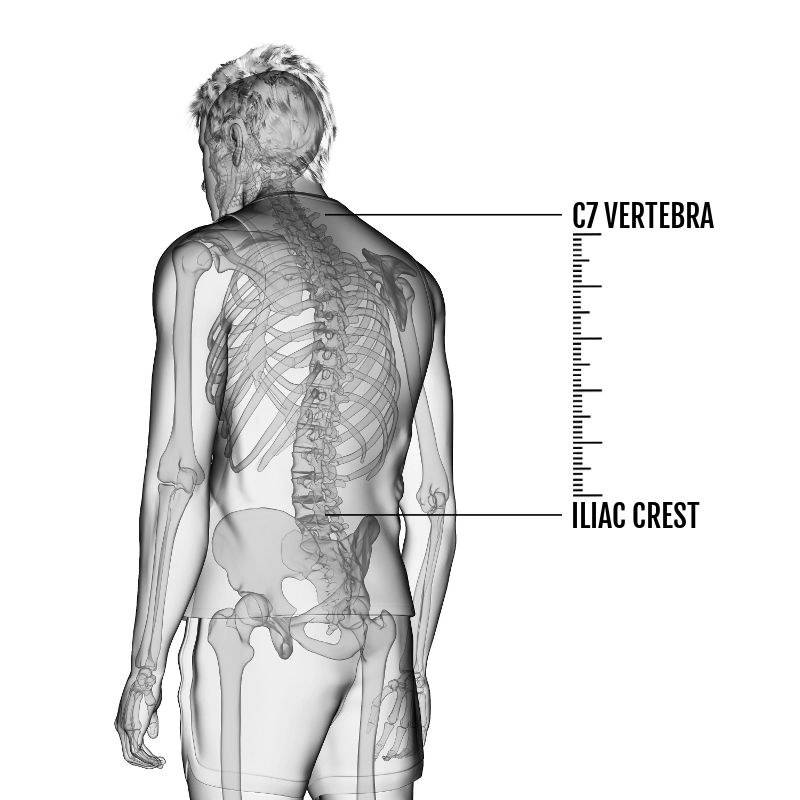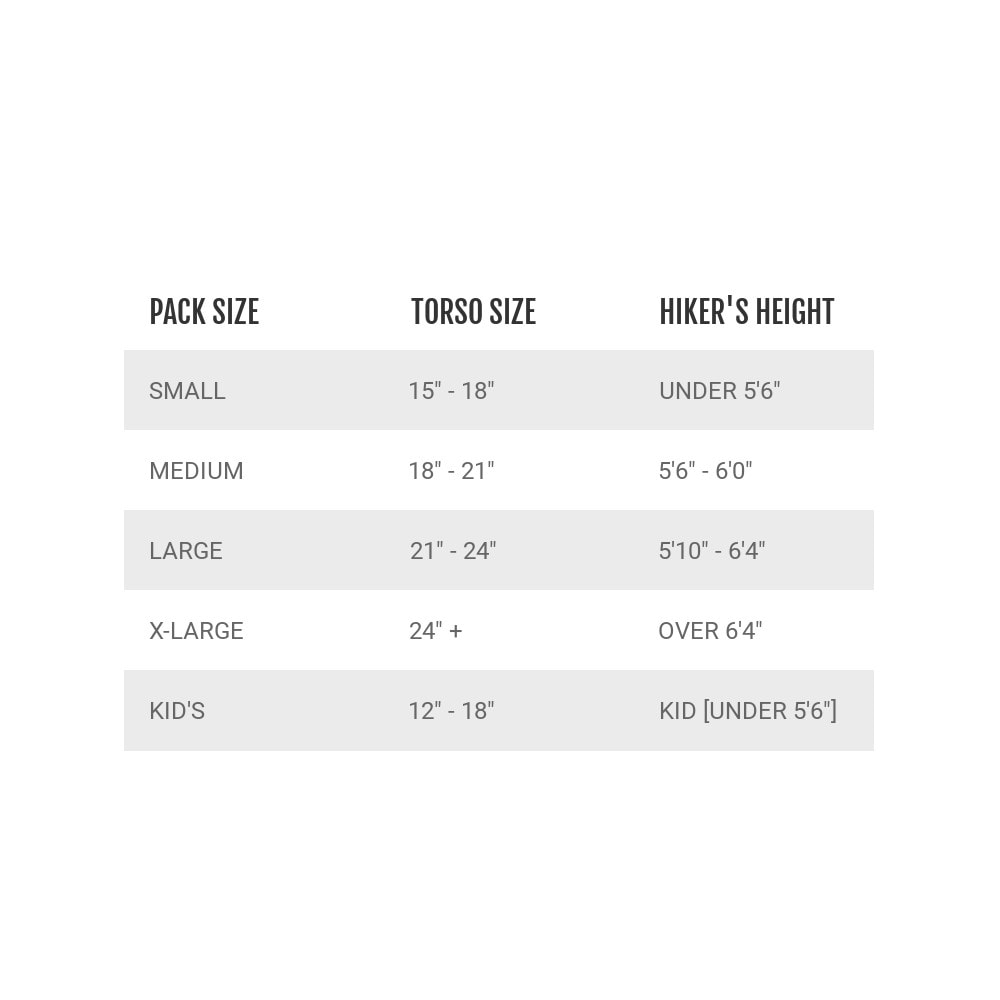 If you do not remember what torso size your pack is, check the size tag.The size tag is located in the top seam of the back frame, right in the center of the haul loop (See image.)
If your size tag is missing—and your pack fits correctly—use the instructions in Step 2 to find your pack size in the Torso Chart (Step 3.)
Standing upright, tilt your chin to your chest.
Locate your C7 Vertabra—the large lump at the base of your neck.
With flexible tape, measure down the length and natural curvature of your spine to your iliac crest/ the top of your hipbone.
This measurement in inches is your torso length.
TIP: If you're between 2 sizes, order the smaller size. Still not sure? Contact us.
We've found most people in these height ranges fall into these torso/pack sizes. That being said, it is always best to measure your torso using the guide above.
If you have questions, or your torso size doesn't seem to make sense for your height, please contact us.

MADE IN THE U.S.A.
This foam back panel is part of the back panel support system for the Circuit pack. If your back panel is feeling a little thin from years of use, this is the replacement part that will have you back to comfortable in no time flat.
If you are looking to replace the entire back panel support system on your Circuit, you may also need the Circuit Aluminum Stay and the Circuit & Ohm Frame (suspension loop.)
Not sure what Torso size your pack is? Check out the "Torso Size" pop-up above.
MATERIALS: Foam.
COLOR(S): Grey.
AT A GLANCE
WEIGHT: 1.5 OZ | 43 GM *
* Listed weight is for a size medium.
✓ Circuit

✓ Catalyst

✓ Camino

✓ CDT

✓ Epic
✓ Kid's Spark

✓ Kid's Circuit

✓ Ohm

✓ Photon

✓ X-Pac Circuit
MORE ULA PARTS
PARTS FOR EVERY ADVENTURE